Our R&D is progre
ssing rapidly, and

we are ready to begin the next phase of pre-human testing.
We have conducted preliminary small animal testing on mice with data showing excellent results. In many cases, the genetically altered liver cells were effective in self-regulating insulin production for the entire lifespan of the mouse, maintaining blood glucose levels within a relatively narrow and acceptable range. The most recent such data was highly positive and encouraging, showing effectiveness at moderate dosages. Preliminary research on dose levels suggests that our therapy could have advantages from a cost and safety standpoint.





In the next phase of our research we plan to work with veterinarians and their pet-owning clients with diabetic dogs, which provide a close analogue to human physiology in diabetes testing. There are some 500,000 diabetic dogs in the US, and like humans with diabetes they depend on regular injections of insulin.
Durable Reversal of Diabetes Observed in
Treated Diabetic STZ-mice Model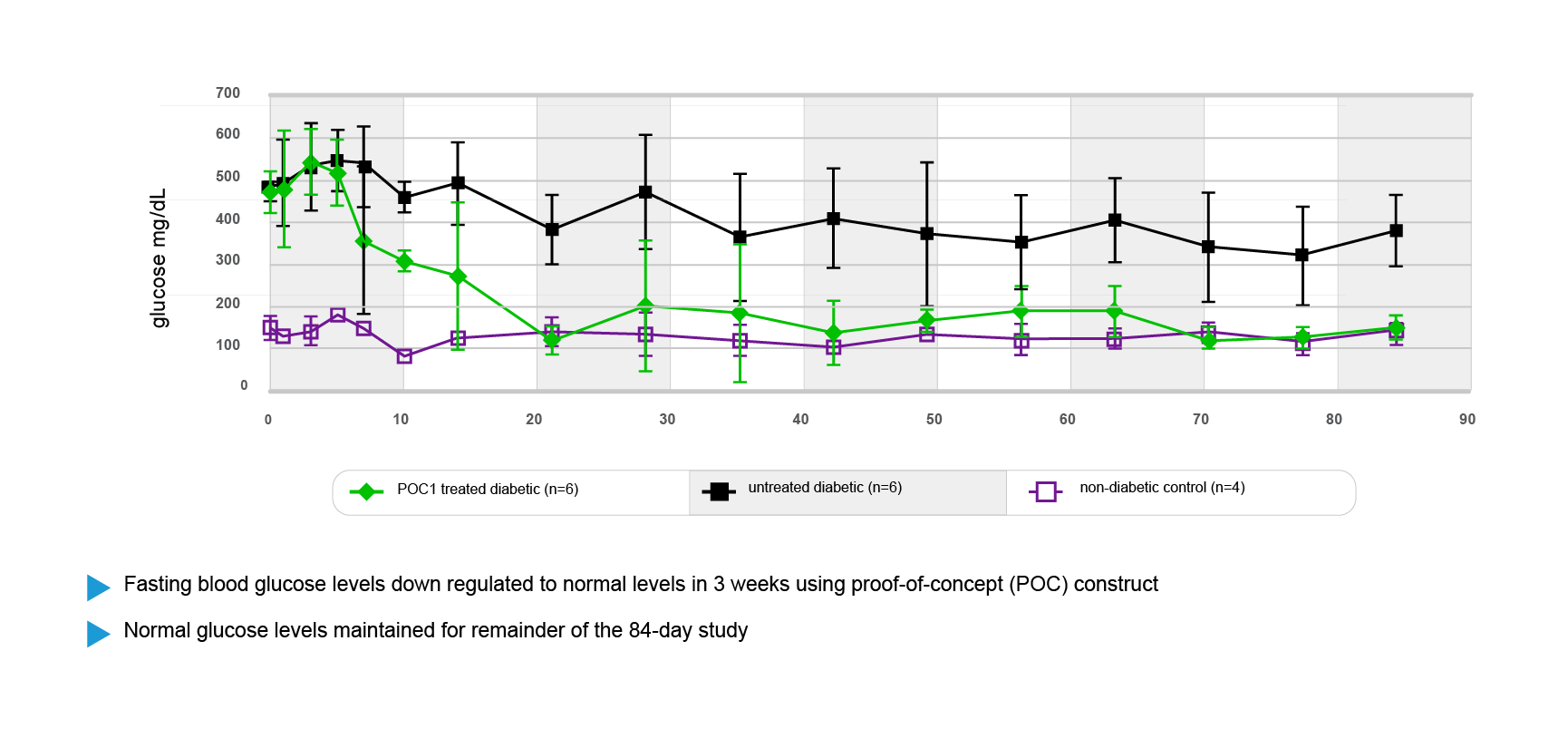 Durable Reversal of Diabetes Observed in
Treated Diabetic STZ-mice Model